Our clinical lead Dr Krister Liungman presented the Liungman Guidewire Fixator at LINC this Thursday. It was a busy week for all participants and the LINC event attracted a seamless mix of clinicians and industry, over 5000 participants! Radiation awareness was a hot topic and it seems like the industry is also aiming to reduce procedure duration by offering pre-loaded catheters and through-and-through wires. If you like to know more about what Dr Liungman presented, don't hesitate to contact us at info@endovab.com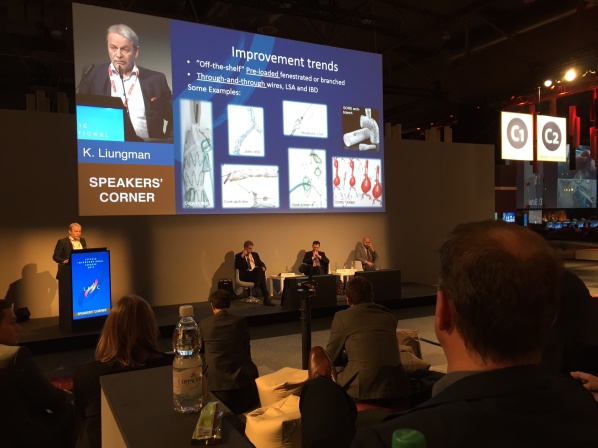 Read the full post »
Results from the LGF clinical study and more will be presented at the LINC conference, in the Innovation Forum, Thursday 26th at 12:54 in room 7. If you want to know more, please email us at info@endovab.com and we will send you a copy of the clinical report internal paper.

Read the full post »
Copyright © 2019. Endovascular Development AB. All Rights Reserved.