St. Antonius Hospital Nieuwegein, the Netherlands first!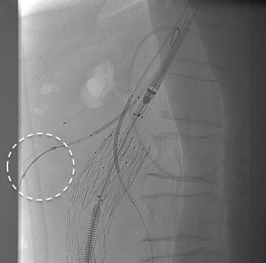 The LGF is now being part of a chimney registry study managed by Jean-Paul De Vries at St. Antonius Hospital Nieuwegein in the Netherlands. As part of a larger registry for chimney procedures, the LGF is used to facilitate a stable guidewire position for the chimney grafts throughout the procedure. A stable position supports delivery and positioning of the chimney graft or grafts, as well as securing the position while deploying and expanding multiple grafts simultaneously.



"The LGF is quite an interesting tool that has the potential to improve and simplify chimney procedures, and to reduce guidewire manipulations in the visceral arteries. We are happy to be the first team to work on this indication together with Endovab" says Jean-Paul de Vries, Head of Vascular Sugery at St. Antonius Hospital Nieuwegein.