First Japanese patent issued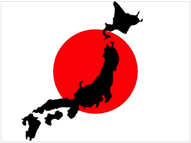 A patent related to the Liungman Guidewire Fixator developed by Endovab was recently granted by JPO, the Japanese patent office. The unique anchoring feature of the device effectively prevents loss of guidewire position. Distal guidewire fixation also enables fundamentally new guidewire techniques, since the proximal end can be manipulated without loosing the distal position.

"A long term IP strategy is essential for research and development companies, especially when developing 'first in category' products like Endovab" says Linus Bosaeus, CEO Endovab.